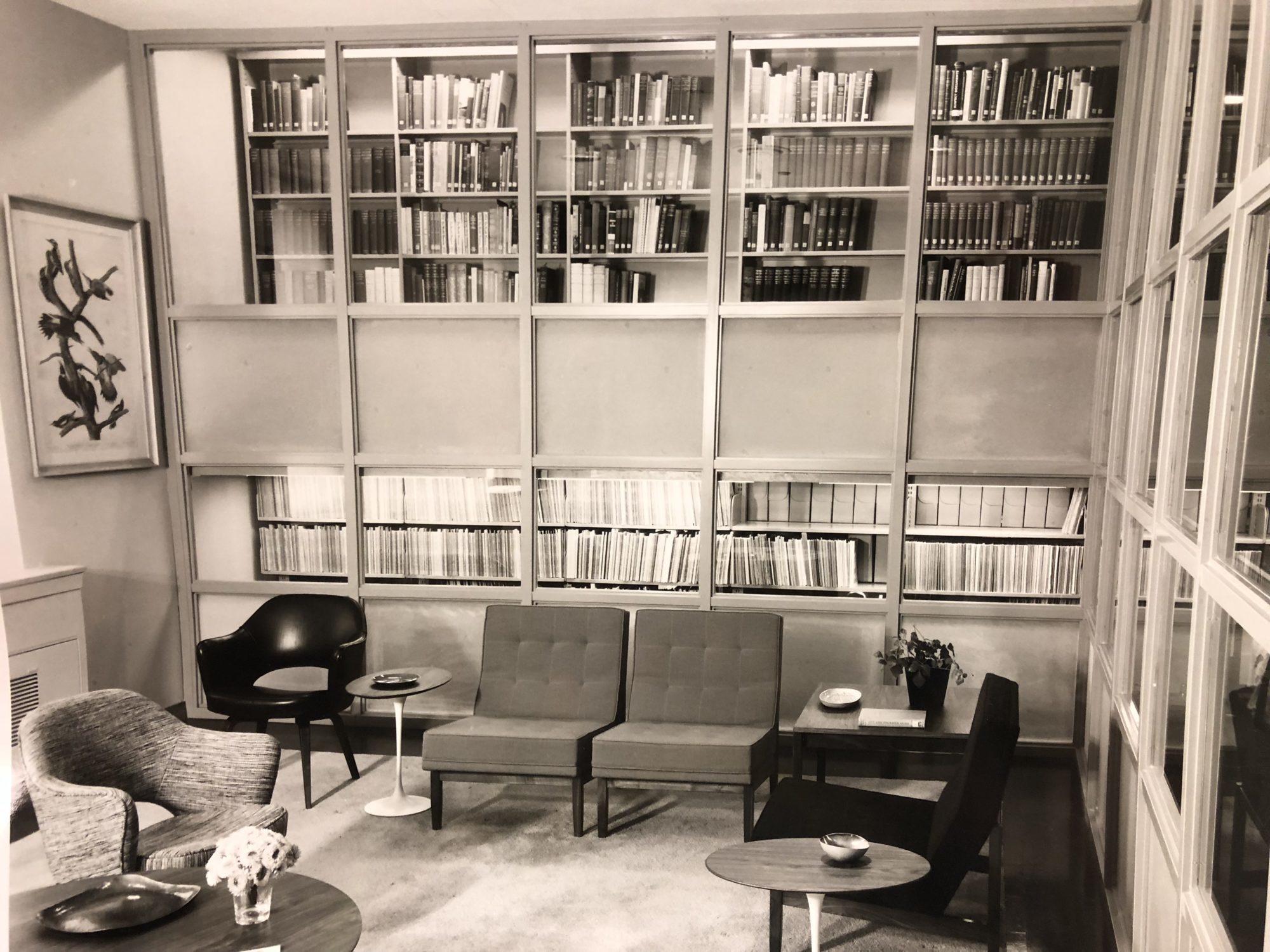 Scattered throughout our lounges, libraries, laboratories, and offices are stashes of furniture that have as much of a story to tell about American design as the furniture that populates the rooms of the museum. 
When Henry Francis du Pont opened Winterthur Museum in 1951, his intention was to expand the interest in, and interpretation of, early American decorative arts. He was known for his relentless spirit and uncompromising attention to detail that enabled him to build one of the most important collections of early Americana in the world. 
In addition to the museum, over the next eighteen years he worked with architects and designers on the construction of several auxiliary buildings on the estate: a research library, conservation labs, and a visitor pavilion whose interior design presented a radically different look―and argument. From fixtures to furnishings, each of these spaces was designed in the new American style: midcentury modern. Those furnishings―more than 170 pieces―are still in use at Winterthur. 
The desire to promote and preserve American antiques may seem to be at odds with midcentury modernism, but here at Winterthur these seemingly opposite expressions of Americana coexist. Unity by Design: Midcentury Modernism at Winterthur takes a deep dive into this midcentury modern furniture in order to better understand it as an extension of Winterthur's collection and mission―to explore what it means when traditional meets modern.